Desktop Wallpaper for April 2012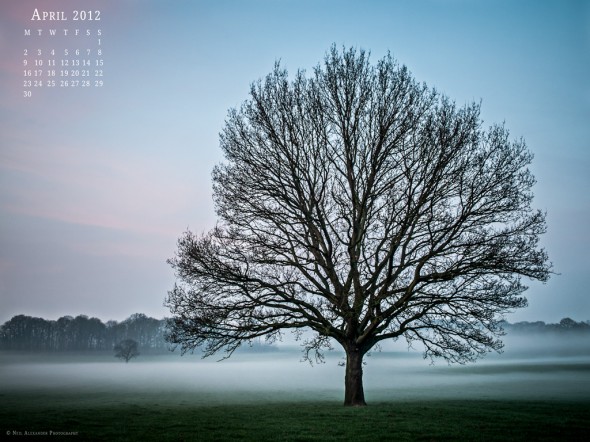 Another month has flown by and summer is approaching. Before you know it, it'll be Christmas again... I'll stop right there.
This month's desktop wallpaper was a photograph I made one misty morning a couple of weeks ago around Dunham in Cheshire. I like the simplicity of this image, and the echo of the tree in the foreground with the one futher back in the frame almost under it's wing. It's almost like father and son.
I've done the same sizes as last month, but also added a 1024x768 for smaller screens. Knock yourselves out:
April Desktop Wallpaper - 2560 x 1440
April Desktop Wallpaper -1920 x 1080
April Desktop Wallpaper -1280 x 800
April Desktop Wallpaper -1024 x 768
The simplest way to download is to right click on the appropriate size for you and select "open in new tab" or "open in new window". You can then set it as your desktop background from there.
If there's a specific size that you want, or it looks a little stretched on your monitor, let me know the dimensions you require in the comments below.